Landscape Watercolors

Growing up in Central Virginia with beautiful landscapes all around, it's easy to understand my love for landscape painting and nature's wonder. Whether I am just walking, or driving down a backroad, I am always on the lookout for a new memory.

To view the full size of my paintings, please click the thumbnail.  The sizes listed are the image sizes of the print, there is an additional one-inch border around each image size.

If you would like to purchase an original painting or a print or need pricing, please call me at 434-299-5807, or email me at: reflectiveglow@msn.com and we can complete sale arrangements.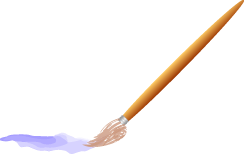 A Touch of Fall

Print: 10 X 15 - $50

Limited to 500

Print: 5 X 7 - $17

Limited to 100

Original sold

Awaiting Spring

Print: 9 1/2 X 16 1/2 - $50

Limited to 250

Original sold

Backroad Berries

Print: 7 X 10 1/2 - $35

Limited to 150

Original sold

Fisherman's Chariot

Print: 5 X 7 - $17

Limited to 600

Original sold

Summer's Over, School's In

Print: 10 X 12 1/2 - $50

Limited to 250

Original sold

Old Glory

Print: 10 X 14 - $50

Print: 5 x 7 - $17

Limited to 200

Original sold

Serenity

Print: 10 /2 X 12 - $50

Limited to 100

Original sold

Spring Mill

Print: 10 X 15 1/2 - $50

Limited to 600

Original sold

Tardy's Barn

Print: 9 X 16 1/2 - $50

Print: 5 x 7 - $17

Limited to 250

Original sold

Quarter Moon Past

Print: 11 X 13 - $50

Limmited to 200

Print: 5 X 7 - $17

Limited to 100

Original sold

Paradise

Print: 10 1/2 X 15 - $50

Limited to 200

Original sold

Winter Lace I

Print: 5 X 7 - $17

Limited to 100

Original sold

Winter Lace II

Print: 5 X 7 - $17

Limited to 100

Original sold

Iron Horse

Print: 5 X 7 - $17

Limited to 100

Original sold

Country Christmas

Print: 5 X 7 - $17

Limited to 100

Original sold

Country Red

Print: 5 X 7 - $17

Limited to 100

Original sold

Lady's Slipper

Print: 11x14 - $50

Print: 5 x 7 - $17

Framed Original 20x22 Call for pricing

Weathering Time

Print: 5 X 7 - $17

Limited to 100

Original sold

Left Behind

Print: 5 X 7 - $17

Framed Original 9x11

Call for pricing

Forgotten

Print: 8 x 10 - $35

Limited to 200

Print: 5 X 7 - $17

Original Sold

This Old Jeep

Print: 5 X 7 - $17

Original sold

Days Gone By

Print: 8 x 10 - $35

Limited to 200

Print: 5 X 7 - $17

Framed Original 12x14

Call for pricing

Almost Home

Print: 8 x 10 - $35

Print:  5 X 7 - $17

Original sold

The Crossing

Print: 8 x 10 - $35

Print: 5 X 7 - $17

Original Sold

Christmas memories

Print: 11 x 14 - $50

Print: 8 x 10 - $35

Print: 5 X 7 - $17

Original Sold

Silent Past

Print: 5 X 7 - $17

Original Sold

Last Stop

Print: 5 X 7 - $17

Framed Original 9x11

Call for pricing

This Old Store

Print: 5 X 7 - $17

Framed Original 9x11

Call for pricing

Hands of Time

Print: 5 X 7 - $17

Framed Original 9x11

Call for pricing

All That Remains

Print 8x10 - $35

Print: 5 X 7 - $17

Framed Original 12x14

Call for pricing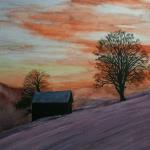 Morning Run

Print: 9X 16- $50

Framed Original 14x22

Call for pricing

Reflections

Print: 5 X 7- $17

Framed Original 9x11

Call for pricing

Window Of Time

Print: 5 X 7- $17

Framed Original 9x11

Call for pricing

Forgotten By Time

Print 8x10 - $35

Framed Original 12x14

Call for pricing

Rural Route

Print: 5 X 7- $17

Original Sold

Day's End

Print 5x7 - $17

Print 8x10 - $35

Framed Original 14x17

Call for pricing